Grand Island, NY
After leasing a 41-acre parcel of land on Grand Island, NY, BayWa at Whitehaven Solar sought to install a 7-megawatt community solar array to make low-cost, green energy available for local residents. Montante Solar was thrilled to collaborate and produce this groundbreaking solar project with over 20,000 modules and 100 inverters. This is the largest array in the region, producing 8,930,000 kWh of electricity annually. 
System Specs:
Over 20,000 modules

100 inverters

7-megawatt solar array

8,930,000 kWh annually
Montante Solar Services
As the EPC (Engineer, Procurement, Contractor) for BayWa, Montante Solar designed the layout of the array and completed analysis of its potential production in-house using licensed software. This was followed by electrical engineering and the eventual for-construction drawings. In addition to these technical contributions, Montante Solar piloted this project through the State and Federal incentive application process.
Thorough Proposal

System Design 

Project Development

Equipment Procurement 

State Education Dept. (SED) Permitting & Approvals 

Project Installation

Utility Coordination

Project Closeout

Ongoing O&M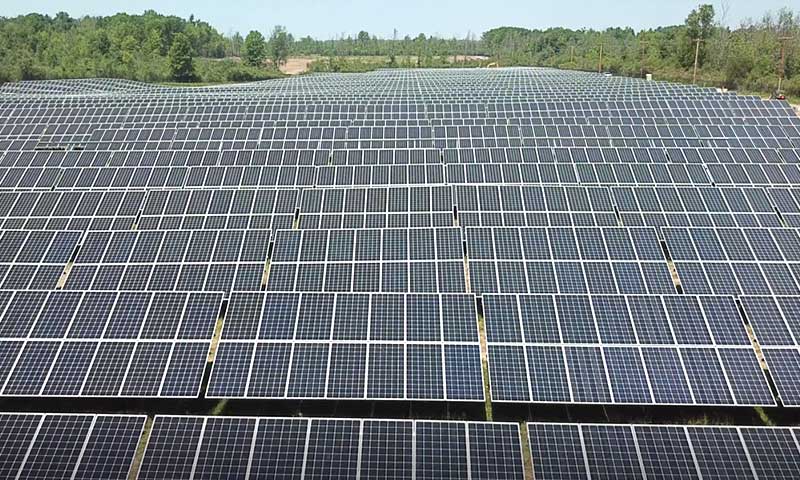 Talk to us about your solar project
Interested in learning more about how Montante Solar can help your next solar power project? Submit your contact form and someone will be in touch within 2 business days to discuss your needs, ideas, goals and opportunities.
Call Us 716.876.8899
Email Us info@montante.com